Carter Hires Learning and Development Manager; Strategizes How to Build Employees' Skills



It is Mid-September which means students across the country are now back in school. But they're not the only ones hitting the books. Carter Intralogistics' employees will soon be getting some lessons of their own.
Carter has started to put a bigger emphasis on creating a learning and development (L&D) strategy for our team. To be a world-class company, we must focus on the career paths of all employees and equip them with the necessary skills.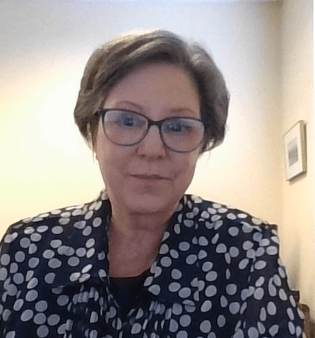 In June 2021, we hired Mary Rokos to be our learning and development manager. In less than four months, Mary has met with most of our leaders. She has listened to their ideas, concerns, and wishes for our workforce. She has started to create a strategy to make sure Carter is taking the time to train and educate our employees. She's even reached out to numerous community partners to see if they could bring additional training to our facilities.
Mary says the best part about her role is giving our team members a specific skill which makes a positive difference in their job performance. Mary says her favorite part about working at Carter is the people, because she really enjoys working with her colleagues.
"It can be very rewarding, especially when you see you were able to give someone a skill that makes a difference in the way they're working" Mary said.
Mary has spent numerous years providing L&D to a variety of industries. She became interested in L&D after taking a course in college where she had to retrain people to do something they used to know how to do but forgot.
"It was very successful and so much fun. And my partner and I looked at each other and said 'Do you think anyone would pay us to do this?' And lo and behold, they do pay you to do it,"
Mary is based at our Geoffrey facility in Frederick, MD. She lives in Frederick, with her cat named Bear. She enjoys spending downtime with her neighbors and eating at her favorite local restaurant, Cucina Massi.
Over the next few weeks, Mary will be working with Environmental Health and Safety Manager Jennifer Gogo to conduct safety training with many of our employees. For more information about Carter's learning and development strategy, email Mary at mary.rokos@lummus.com.