Carter Intralogistics Announces New President, Warren Phillips
FREDERICK, MD., August 15, 2022 —Carter Intralogistics, a provider of warehouse automation products and solutions, announced Warren Phillips as President.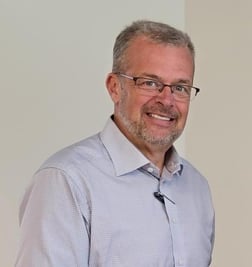 Phillips brings more than 20 years of leadership experience in the intralogistics industry. He most recently spent 4 years at Resideo in a leadership position focused on change management. Prior to Resideo, he spent 9 years at Bell and Howell as Vice President in sales.
"Warren is the right leader for Carter's next phase of growth," said Phil DiIorio, Carter Intralogistics Chairman of the Board. "Warren's extensive intralogistics background and business development skills will help Carter strengthen channel partnerships, develop strategic alliances and expand the sales presence."
"I am very excited to be joining the Carter team," said Warren Phillips. "Carter Intralogistics has a great business model and talented management team that uniquely positions it to capitalize on the changing supply chain environment. As the industry evolves through restructuring, consolidation, and technology migrations, Carter Intralogistics provides a cost-effective and timely suite of products and systems to help customers optimize and fulfill their material handling processes."
About Carter Intralogistics
Carter Intralogistics' 40-plus years of experience makes us a trusted customer-centric manufacturer and integration partner for warehouse automation. The US-based team provides turn-key systems ranging from custom engineered equipment to our standard conveyors, order fulfillment, and robotic solutions.
To learn more about Carter Intralogistics, visit www.carterintralogistics.com or contact kirstie.lassanske@carterintralogistics.com