Carter Welcomes Drew Renberg, Senior HR Business Partner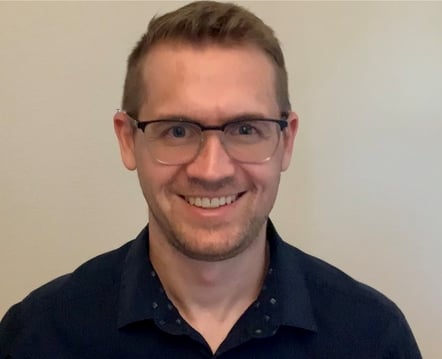 We are excited to welcome Drew Renberg to the Carter Intralogistics/Lummus team. Drew will be our on-site Sr. HR Business Partner focusing on coaching and HR leadership for the Carter Intralogistics team.
Drew has a bachelor's in Business Administration from Washington State University, and brings over 15 years of experience in Human Resources and Recruiting in the mining and industrial manufacturing industries. He has experience working with Bechtel in progressive roles within HR, and helped create their Saudi National College hire program and leadership development programs, and most recently came from Freeport-McMoRan in Phoenix, AZ.
His hobbies include backpacking, hiking, gardening, traveling, visiting museums and history. He is excited to bring his knowledge and experience to the team and looks forward to growing within our organizations!