Carter Provides Update on Safety Initiatives



Innovate is one of our company values. Not only do we want to offer the latest and greatest products to our customers, but we want to offer the best to our employees as well. At Carter Intralogistics, we are always looking at ways to innovate our safety procedures.
Carter's Environmental Health and Safety Manager Jennifer Gogo (pictured right) is coming up on her first anniversary with the company. Gogo joined the team in November of 2020. Since then, she has hit the ground running on multiple new safety initiatives to help keep our team members safe.
"A safe company is a productive company. We want our employees to go home to their families at the end of the day. I don't want someone hurt and the company doesn't want someone hurt," Gogo said.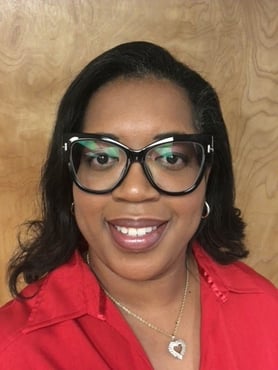 As part of Carter's new safety training program, we will be taking advantage of resources offered by our insurance company, USI. Gogo reviewed all available topics offered by USI and prioritized them to best meet the company's needs. She also wrote several of the safety talks, so they could be tailored to our employees.
The first offering will be a series of five-minute safety talks for managers to deliver. The talks are provided in complete kits that contain all the necessary talking points and the package includes a handy sign-in sheet that can be given to HR so that completions can be recorded. Gogo and Carter's Learning and Development Manager Mary Rokos worked together to make the materials and the schedule available for managers. The safety talks can be delivered individually as part of the morning meeting, or if work is slow, several can be delivered at one session. The intent is to make it convenient for managers to keep their teams focused on safe practices.
We are also innovating our safety benefits to our employees. In the weeks ahead, Carter will launch a new prescription safety glass program and a new safety shoe program. Each employee will be given a certain amount of dollars to be used for the purchase of new prescription safety glasses and/or safety shoes. Instead of visiting a store and dealing with a reimbursement check, employees can now visit a website, select the safety shoes they want, use their allocated dollars, and have them sent to their home.
"People have other expenses. We don't know what is going on in their home life, so the easier and more cost effective we make it for them, then they're going to do it."
Although she's done a lot with our safety policies and procedures, Gogo says she still has more to do.
"I would like to see implementation of safety committees, because I want more employees to be engaged and I want them to know they are empowered when it comes to safety."
As Carter continues to grow, Gogo says so does the list of safety concerns. However, with the cooperation of our employees, we know we can continue to keep Carter Intralogistics a safe place to work.
For more information on our company's safety policies and procedures, please email Jennifer Gogo at jennifer.gogo@lummus.com.