CCS Sales Director Joel Thomas Elected to MHEFI's Board of Directors
C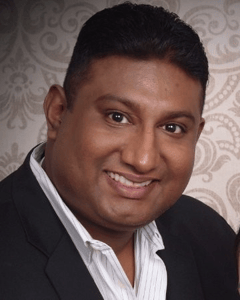 CS is proud to announce our very own Joel Thomas has been elected to the Material Handling Education Foundation Board of Directors.
The Material Handling Education Foundation, Inc. (MHEFI) is an independent charitable organization that was established in 1976. Their mission is to provide financial support for educational programs to engage and retain talent for the material handling industry.
Since 1976, their programs have supported over 1,000 students and educators seeking pathways to quality educational programs and fulfilling careers. The demands of today's global economy and fast-paced technological change reinforce the need to draw top talent to sustain and strengthen material handling and supply chain businesses for the future.
Joel comments, "I am excited about this opportunity and to take on a new role at MHI. MHEFI's work in developing strong candidates to carry the future of the material handling industry is a win-win for all parties involved: the students, equipment providers and the end-users alike. I am looking forward to the impact I can make on MHEFI's efforts as a new member of their Board of Directors." Joel's term will officially begin January 1, 2021.
This latest position is just one of several that Joel has held at MHI. He was previously MHI's Chairman of Conveyor and Sortation Systems. He has also remained engaged with MHI's Young Professionals Network in a mentor capacity and assisted in the promotion of Women in the Supply Chain events throughout his career.